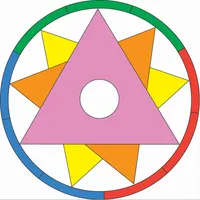 Ever wonder why you're always asking questions? Or do people say you're a perfectionist? Does your caretaking sometimes turn to resentment? Are you a good leader, but your friends say you are too blunt? Did your family have a hard time dealing with your emotions when you were a child? Do your friends and family often wonder why you don't answer the telephone? Is productivity the most important part of your life, and you have a hard time relaxing? Do you find that your mind shuts down around confrontation and conflict?
Surprisingly, we are each born with a unique temperament which, together with our childhood experiences, forms our basic personality. The questions above are easily answered with the Enneagram, a study of the nine basic styles of personal temperaments. This simple, easily learned system offers profound insight into the nature of our different personalities. This is because the Enneagram reveals why you behave the way that you do by uncovering the core activation that determines how you approach life. Identifying your own and others' Enneagram temperaments is an awakening. Your insight will help free you from limiting patterns of behavior and promote a deeper understanding and empathy for the people in your life.
A booklet written by the leader will be provided at the seminar. Please read online about the Enneagram before attending so that you can participate in the panel interviews by style. You will be able to question those who have the same temperament as the important people in your life. You may participate in your own Enneagram panel or merely observe. The seminar is full of fun as you make surprising discoveries about yourself and others. Called insightful, participants have said that the seminar has changed the way they interact with others, both at home and at work.
DATE/TIME

:
Fall 2020
Stay Tuned
Mixed-Virtual
7pm-10pm



COST:
$75 per person (children free)
LEADER:
Lynn Turner, PhD, LCSW